Hi everyone. Long time no update. :)

I'm happy to say I finally got the go-ahead to blog about the gorgeous cover art for my upcoming Samhain story Sins of the Father. I made a post about the cover last month, but I had to make it private when I learned I needed to wait until the image was uploaded to the publisher's website before I could publicly squee about it. So hurrah, the time has come! The story will be available November 17th, but you can read an excerpt here.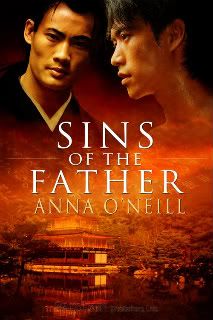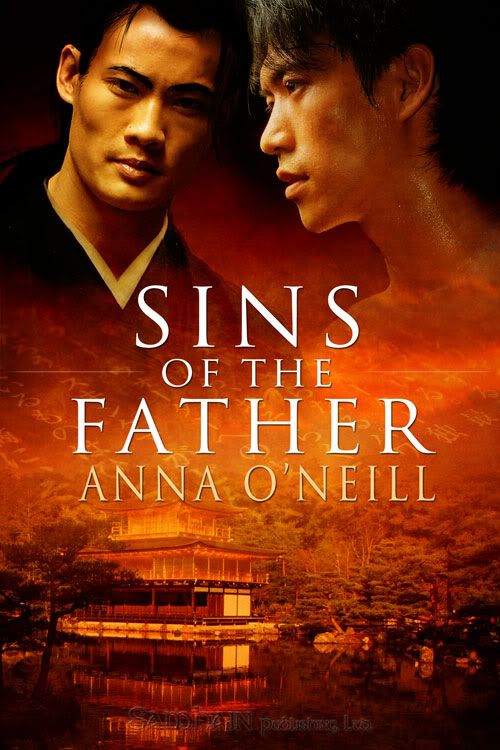 The weight of the past could tear them apart...

In his first mission as a shinobi, Sora Sanada has more than its success riding on his shoulders. Every move he makes is a reflection on his clan's honor. So when an unexpected scuffle leaves him injured and the mission in jeopardy, he'd rather be left behind—but his partner, the mysterious, masked Kaname, has other ideas.

Kaname breathes a silent sigh of relief when the younger, less-experienced Sora agrees to a plan to throw their enemies off their trail. As a member of the deposed Takeda clan, the last thing he needs is more disgrace heaped upon the family name should he lose the Sanada princeling.

His plan to disguise themselves as naked lovers is a rousing success in more ways than one. It sparks a bond that shakes them to the core—and the Shinano Province to its foundations...