♥_♥ I made sure to get the squeeing out of my system so I wouldn't end up posting a whole entry of this: alfjdhalsJDHFfdhhfdl!!11!1

Tonight my editor at Samhain showed me the cover art for my forthcoming story Sins of the Father. I'm a big fan of Anne Cain's covers, so I was delighted to see this beauty staring back at me when I opened the attachment.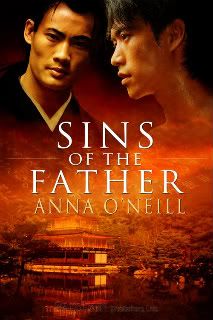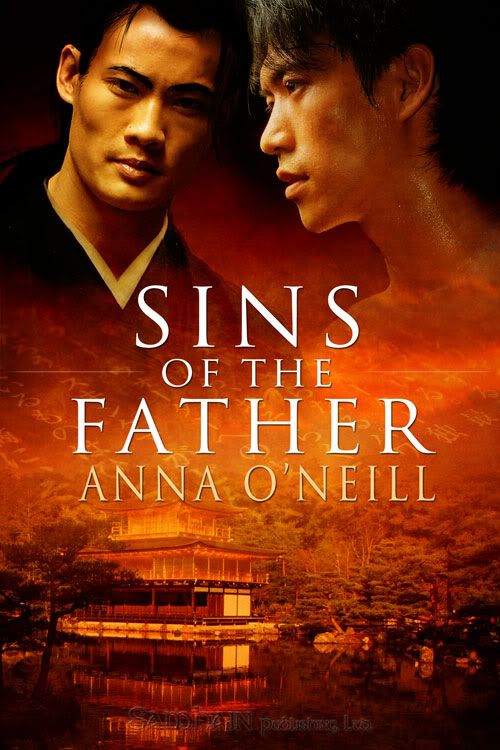 The weight of the past could tear them apart...

In his first mission as a shinobi, Sora Sanada has more than its success riding on his shoulders. Every move he makes is a reflection on his clan's honor. So when an unexpected scuffle leaves him injured and the mission in jeopardy, he'd rather be left behind—but his partner, the mysterious, masked Kaname, has other ideas.

Kaname breathes a silent sigh of relief when the younger, less-experienced Sora agrees to a plan to throw their enemies off their trail. As a member of the deposed Takeda clan, the last thing he needs is more disgrace heaped upon the family name should he lose the Sanada princeling.

His plan to disguise themselves as naked lovers is a rousing success in more ways than one. It sparks a bond that shakes them to the core—and the Shinano Province to its foundations...



I love everything about it. The amber and gold color scheme, the intensity in the models' eyes, the poses, the lettering, the temple. It captures the essence of feudal Japan so perfectly. The kanji and hiragana characters are the cherries on top. I only wish short stories made it to print so I could hold this in my hands. But alas! Check out an excerpt from Sins of the Father here. I can't wait until its release on November 17th!